Stream 10 Ft Ganja Plant's new album "10 Deadly Shots Vol II" (feat. Roger Rivas of The Aggrolites) in its entirety, one week before street date… exclusively on Spotify!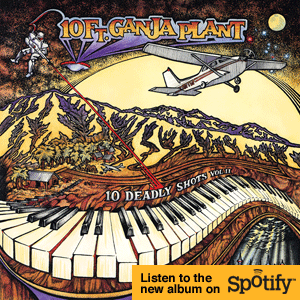 Listen to 10 Deadly Shots Vol II on Spotify
The album will be in stores on CD & colored vinyl on 4/20 and is currently on PRE-ORDER SALE at the 10 Ft. Ganja Plant store. All pre-orders are now shipping! Sorry, this sale is now over.